JAPANESE WOODBLOCK PRINTS
10% Discount for newsletter subscribers on the current exhibition.
Exhibition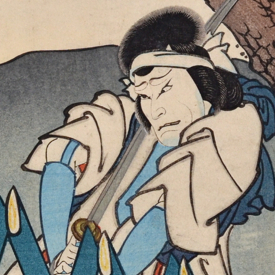 Toshidama Gallery is showing Masterpieces of Osaka Printmaking (21st November 2014 - 2nd January 2015), a collection of some of the best Osaka prints from the mid-century explosion of printmaking following the Tempo Reforms. An interview with Yoshitaki's son is available on the gallery blog.
Prints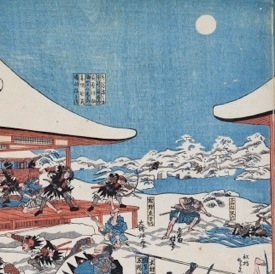 Click here for a selection of nineteenth century Japanese prints for sale in varying price categories, ideal for Christmas gifts. Purchase directly through our secure payment gateway. Prints are despatched via DHL Express service, fully insured and at a subsidised price.
Archive

Click here for a comprehensive archive of Japanese prints arranged by artist. For more detailed information on Japanese woodblock prints please visit our Wordpress blog or the gallery blog.