Sign up to the Newsletter below for your 30% discount.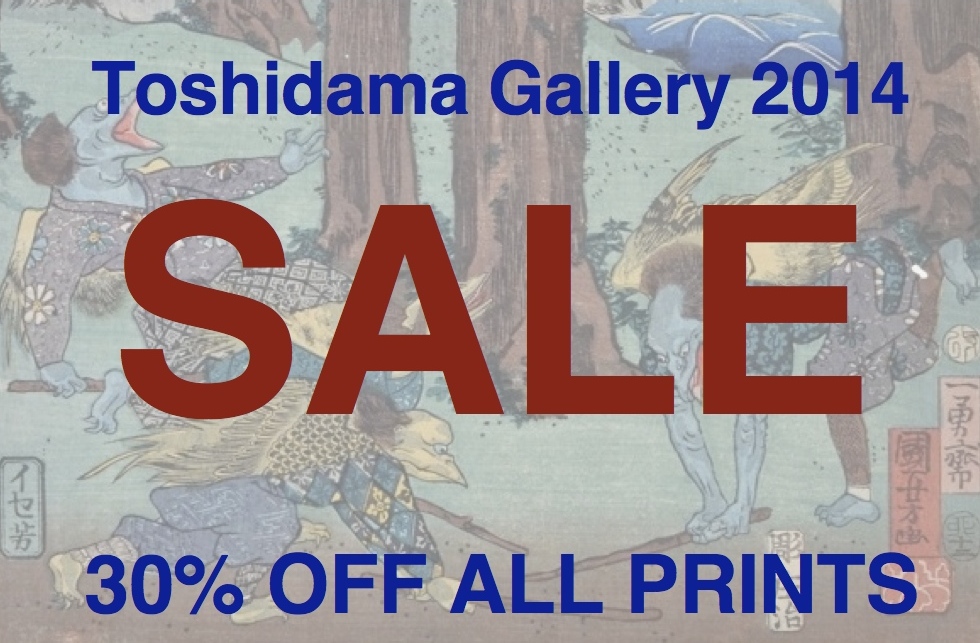 The Toshidama Gallery is closed from 27th July - 11th August 2014. You can purchase prints through the website in the usual way, but they will not be despatched until after 11th August.
Toshidama Gallery Summer Sale 2014 18th July - 29th August.
Toshidama Gallery are proud to be sponsoring the first full performance in one hundred years of Wyndham Lewis's Enemy of the Stars, between 24th and 26th July, 2014 at Burdall's Yard Bath.

At our Wordpress Blog an essay on Toshidama Gallery and the Enemy of the Stars.

For advance notice of exhibitions and a minimum of 10% discount for subcribers, do sign up to the Newsletter (below).


BUYING

Purchasing through Toshidama Gallery is simple and secure. We use an integrated secure payment gateway. We never know your card details and all transactions take place via a dedicated Aitsafe server.
Click here to visit the current galleries

To be kept up to date on our news and receive generous discounts on exhibitions, please sign up to our newsletter. You can unsubscribe at any time if you want to.
---
Website and hosting by www.fatgraphics.com