Current Exhibition - Winter 2013 at Toshidama Gallery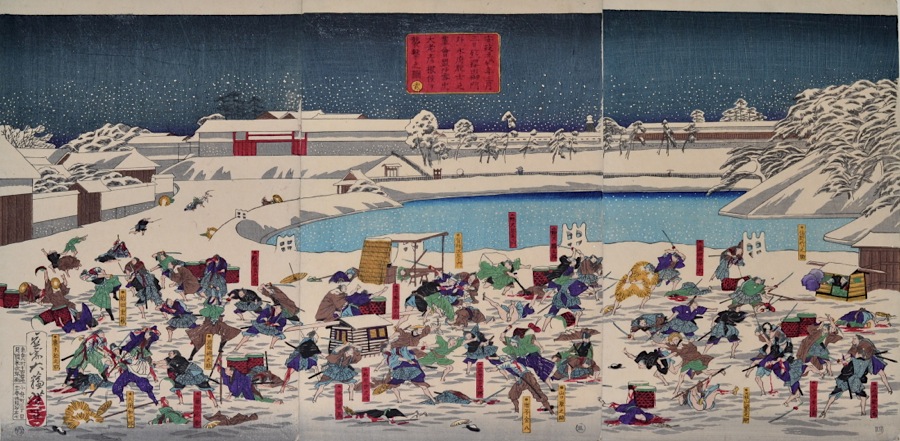 UKIYO-E AT CHRISTMAS - FEATURED PRINTS FOR SALE
Welcome to the Toshidama Gallery. We have assembled a selection of prints from our archive in the Featured Prints category to help visitors to the site find prints for sale at a range of prices during the Christmas season. Newsletter subscribers can use their discount voucher for all featured prints during the month of December.

Still running is the last show of 2013, the Toshidama Gallery Winter Exhibition, gathering together prints from the nineteenth century from both Edo and Osaka. All prints in the exhibition are for sale. We continue to display archive prints in the artists section of the site. Alternatively, you may use the search function if you are looking for a particular print or artist.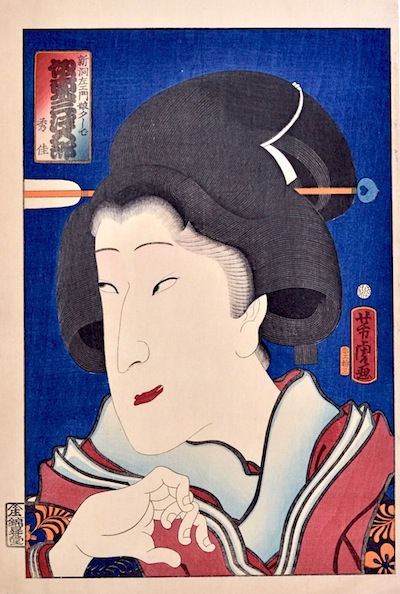 WINTER EXHIBITION 2013
Why not sign up to our Newsletter? Subscribers receive a discount of 10% on regular shows. Subscribers receive one email only on the opening day of a new show and there are roughly ten exhibitions per year. All data is securely stored. We have a very full and exciting exhibition programme for 2013; do please subscribe to the gallery and visit our other sites, listed below.

Links at the bottom of this page will take you to our two large blog sites which contain information resources on every aspect of woodblock printing, from techniques, history and conservation on our e-blogger site, to film reviews, myth, legend and history on our Wordpress pages. Professional photographs of hundreds of prints are available in our archive section with scholarly research and information on each piece.

BUYING

Purchasing through Toshidama Gallery is simple and secure. We are one of very few galleries on the internet that use an integrated secure payment gateway. We never know your card details and all transactions take place via a dedicated Aitsafe server. By joining our mailing list you receive discounts of at least 10% on single or multiple exhibition purchases.

PACKING AND SHIPPING

Prints are conservation mounted on acid free board and despatched in rigid mailers. We only use DHL Couriers for shipping which is a flat rate service subsidised by the gallery. All prints are insured for shipment by ourselves. If you are not happy with your purchase for any reason you can return it to us for a refund - although we have never yet had a returned print. Please contact us in advance if you would prefer your prints unmounted.
Don't forget to subscribe to the newsletter (below) to receive a discount on this and future shows.


Click here to visit the current galleries
To be kept up to date on our news and receive generous discount on exhibitions, please sign up to our newsletter. You can unsubscribe at any time if you want to.
---
Website and hosting by www.fatgraphics.com